Guides
NTF is a merge of Q3 CTF and Team Fortress CTF, the game is played with classes, which accentuate the differences between defendors and attackers.
Available classes are :
Fighter

---

Speed
280
Health
100
Armour (max)
100
Armour class
Yellow
Weapons
SG, RL, PG
Abilities
Air control
Double jump
Scout

---

Speed
320
Health
100
Armour (max)
50
Armour class
Green
Weapons
SG, GL
Abilities
Air control
Double jump
Ramp jump
Sniper

---

Speed
280
Health
100
Armour (max)
50
Armour class
Yellow
Weapons
MG, RG
Abilities
Air control
Double jump
Tank

---

Speed
210
Health
100
Armour (max)
150
Armour class
Red
Weapons
SG, GL, LG
Abilities
Air control

Fighters are versatile, enough quick for attack, massively armed and have a good armour capacity. They are a lot of used, all the more for beginners.

Scouts are really efficient for steal the flag and quickly bring it back to the base. But they need good movements to be well used. The goal is to steal the flag in a few seconds, if a scout lose his speed, he became almost useless.

Snipers are rarely used because of their lack of weapons, and they need a good rail. They spawn with just 5 rails and MG. They are useful in the middle of the map in order to stop scouts or flag carrier. They are likewise powerful with the quad given that they oneshot everything from a great distance, and by picking backpacks they quickly accumulate ammos.

Tank is just the obligatory class for defendors. Tanks are really strong and powerful, but truly slow. They are perfect for defend given that they don't need to move a lot. Consequently they are hard to kill and they deal a lot of damage.
NTF gets some other special features. Health and armour are regenerated everytime (5/second) until they reach the maximum allowed by the class.
Players spawn with the weapons corresponding to their class and a few ammos. When a player is fragged, a backpack is dropped (and stays 25 seconds) on the floor. This backpack gives +25 armor and add the initial amount of ammo for each weapon.
Only ammos pack can be found on the floor and there is most of the time only one PU (Quad), or two (2 Regen). There are MH in each base, whose respawn time is 35 seconds.
NTF is 20 minutes long and OT is set to 5 minutes. Most of the time, a game is played with 10 players (3 attackers and 2 defendors per team).
The most played maps are :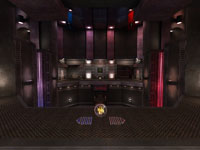 Camper Crossings (Q3WCP14)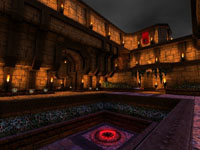 Des Hertogens Hove (Q3WCP22)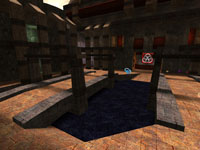 Second Stab (CPMCTF1)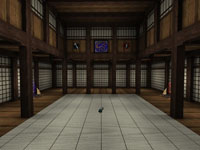 Japanese Castles (Q3WCP1)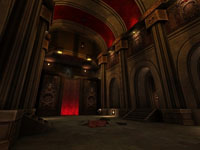 Gospel Crossings - 3W (Q3W5)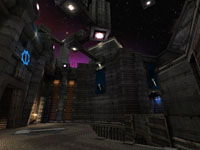 Future Crossings (Q3WCP18)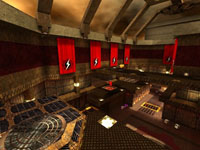 Industrial Revolution (Q3WCP15)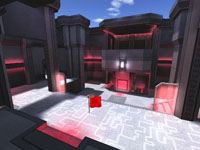 AhxKon4 (FJO3CTF1)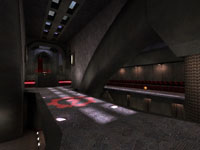 Shinning Forces (Q3WCP5)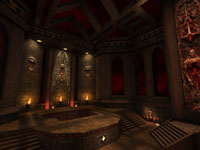 Silly Shootings (Q3WXS2)