Posted by

Sylver
15:38, 02 May 2014
Passed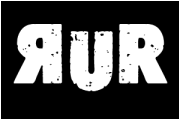 After spending some time away from hosting competitive tournaments and working on a more refined tournament page layout, Ready Up Radio is proud to announce the 2v2 CPM QuickCup for May 2014. Tournament play will begin 02:00 CEST on May 6th.
Game settings:
Weapon Respawn Time: 15 seconds
PowerUp Respawn Time: 120 seconds
Armour Respawn Time: 25 seconds
TimeLimit: 15 minutes Team Size: 2v2 (A team may consist of three (3) players at most.)

Game Version:

CPMa 1.48
Tournament Format: The tournament will be a single-elimination format, consisting of best-of-three matches between a maximum of 8 teams. The numerically higher seeded team will pick the first map to be played, and the numerically lower seeded team will pick the second. If a tie-breaker map is needed, a coin toss will then decide which team drops the first map, followed by the other team dropping the second map, leaving the remaining map to be used as the tie-breaker.
Mappool: ztn3dm1, cpm25, cpm29, cpm15, pukka3dm1
When?
Tournament begins: 6 May, 02:00 CEST
How to sign your team up?
Go to the team signup page, and enter the required information (teamname, players, contact info, nationality). I will add teams/players to the official list as they come in.
Links:

#uscpmpickup, Brackets + Signup, Stream


Original post