Posted by

Sylver
00:52, 13 Jun 2012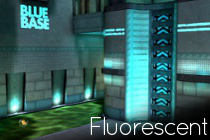 It is now time to talk to you about

Ferdinand `cytyy` List and his job. You probably know him through a map called Fluorescent [ct3ctf2b]. But he has done many other maps for Quake 3 (including CPMA) or Quake Live.
You can browse all his creations thanks to his portfolio: Ferdinand List - Portfolio.
He is currently working a new CPM CTF map and he needs your help for feedbacks. (Download)
You can follow him on

Twitter.